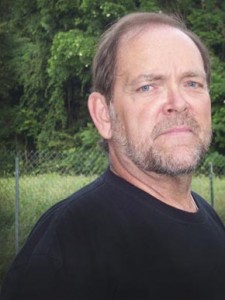 Bob Scheetz is the owner/operator of Middletown Auto Tech. He has over 30 years of experience in the automotive repair field. After years of working for others, he was finally able to go into business for himself.
Through the years, his business has grown because he puts customer service and quality workmanship above all else. Bob treats his customers with respect and fairness and he expects that they will get the very best service when work is being done on their vehicle.
In addition to outstanding auto repair service, Middletown Auto Tech also offers towing, hauling, and roadside assistance.
Bob lives locally with his significant other and their dog, Buster. Since he lives and works locally, he also supports local businesses, causes, and charities.
When he is not in the garage or behind the wheel of his rollback, Bob enjoys going to the sprint car races and riding his motorcycle. Bob has two grown children and has been blessed with three grandchildren.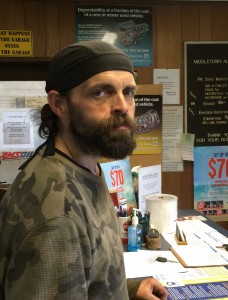 Jeff Tetzloff is our Shop Manager and has been here at Middletown Auto Tech since August of 2001. He has over 26 years experience in auto repair and diagnostics.
Jeff attends training classes and seminars to stay current on the ever-changing information in the auto repair world.
Outside of work, Jeff enjoys following NASCAR , hunting, and working in his vegetable garden.
He lives in Hummelstown with his wife, Becky, and their dog, Biscuit.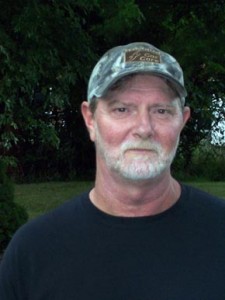 Terry Hess is one of our auto technicians that brings over 20 years of experience in this field. Prior to coming to Middletown Auto Tech in 2008, Terry worked in construction for a few years, but he's happy to be back working on vehicles again.
When he's not at work, Terry enjoys hunting, fishing, and his grandchildren. He lives in Elizabethtown with his wife.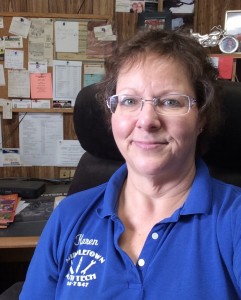 Karen Svercek is the Office Manager at Middletown Auto Tech. She came to work here full time in October of 2006.
Before then, Karen occasionally helped Bob in the office, while she had another job in the food service industry. Born and raised in Endicott, New York (just outside of Binghamton), Karen came to this area in 1996 and has been happy to call it home since then.
Outside of work, Karen likes to cook and bake, take road-trips to see her family, ride motorcycle, and is active with the Prayer Shawl Ministry at her church. She is Bob's significant other and they live locally with their dog, Buster.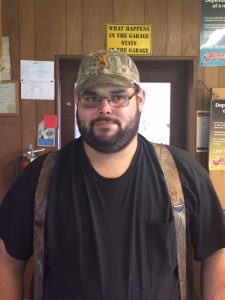 Jeremy Lingle came on board about a year ago. He brought with him a diverse background of machining and welding along with auto mechanic skills.
Outside of work, Jeremy enjoys the outdoors – hunting, fishing, etc. He lives in Middletown with his dog Snoopy.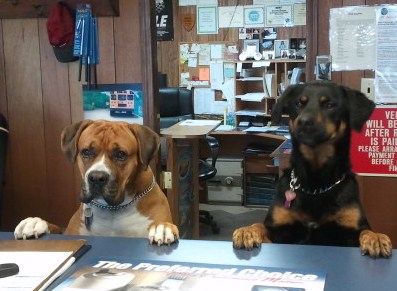 Matty is a Labrador / Rottweiler mix and the head Security Officer at Middletown Auto Tech. She was taught well by our previous head of Security, Durango. She is very friendly, after she checks you out when you come in, and loves to have her ears scratched.
Buster Brown is a (very big) Boxer and Matty's assistant. He is also friendly, but is weary until he gets to know you. His loud bark usually intimidates people, but he's just a big baby. Both dogs love to go for a ride to the bank to get a treat at the drive-thru window.
Meet The Crew

,